Casement Window Replacement
A beautifully designed hinged window is the perfect accent to any room.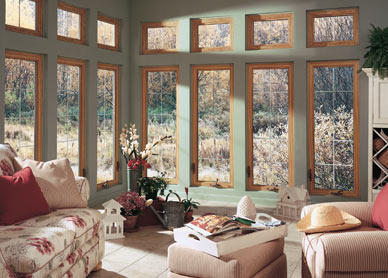 A casement window replacement is perfect for your NJ home. A casement window is usually hinged on one side and opens in the same manner as a door. Most casement windows use a crank mechanism of opening and closing which holds the window in almost any open position.
There are some casement windows use a pivot instead of a hinge and the window opens from a point approximately 25% of the width of the window. Because of the mechanical cranking mechanism, the window can be closed very tightly against the elements for your New Jersey home.
A well designed, casement window is the best defense against air ingress if you require a window that opens. With casement windows the screens must be placed on the inside of the window frame.